Before & After Photos

We just love our new garage floor and Slide-Lok cabinets! What a difference in the way our garage looks. Thanks for a professional and quick install. I would recommend Garage Floor Outfitters to anyone interested in making their garage look great!
Terry G. – Minneapolis, MN
Garage Floor Outfitters is proud to be the area's premier dealer of Slide-Lok polyaspartic floor coatings, garage interiors and storage solutions. In fact, more than just a great answer to many garage-related problems, Slide-Lok products are ideally suited to improve any workroom, laundry room, hobby room, utility room, basement, closet, office storage area, and auxiliary or multi-purpose area.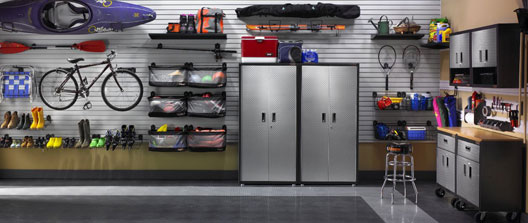 At Garage Floor Outfitters, we're equipped and ready to transform your garage into a new, more functional space with features like our Slide-Lok polyaspartic floor coatings. Call us today at 952-908-9888 for a free estimate, and find out how easy and affordable a brand new garage interior can be.